Register
LI Express Pee Wees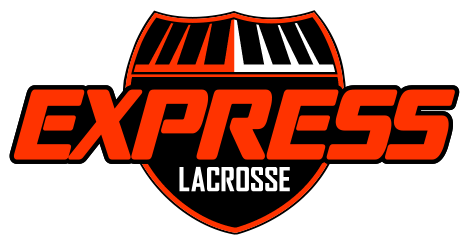 The LI Express is excited to announce our inaugural
TRAINING CLINIC FOR K-2nd graders
Location: Kellenberg Memorial High School
Dates: 9/22, 9/29, 10/6, 10/13, 10/27, 11/3
Time: 3:30 pm
The LI EXPRESS is know for outstanding training and teaching the basics! Our instructors are the best in the business and have developed our players over the years from 2nd grade to their college playing days!
At each session we will teach the basic fundamentals of lacrosse while making sure your child has fun! We will teach them how to cradle, scoop and run with the stick and ball in their hand!
We will introduce throwing and catching and basic defensive drills.
Cost: $25 per session or $120 for six session (Customized Express Reversible Included)
Any questions please call Mike Chanenchuk (631) 514 - 4246 or email us at liexpressinfo@gmail.com
Name
Price
Details
Date/Time
Instructor
LI Express Pee Wees Session 1
1
Male
Advanced

2018-09-22 00:00:00.0 - 2018-09-22 00:00:00.0
Sat
Kellenberg Memorial High School
LI Express Pee Wees Session 2
1
Male
Advanced

2018-09-29 00:00:00.0 - 2018-09-29 00:00:00.0
Sat
Kellenberg Memorial High School
LI Express Pee Wees Session 3
1
Male
Advanced

2018-10-06 00:00:00.0 - 2018-10-06 00:00:00.0
Sat
Kellenberg Memorial High School
LI Express Pee Wees Session 4
1
Male
Advanced

2018-10-13 00:00:00.0 - 2018-10-13 00:00:00.0
Sat
Kellenberg Memorial High School
LI Express Pee Wees Session 5
1
Male
Advanced

2018-10-27 00:00:00.0 - 2018-10-27 00:00:00.0
Sat
Kellenberg Memorial High School
LI Express Pee Wees Session 6
1
Male
Advanced

2018-11-03 00:00:00.0 - 2018-11-03 00:00:00.0
Sat
Kellenberg Memorial High School
LI Express Pee Wees ALL SESSIONS
6
Male
Advanced

2018-09-22 00:00:00.0 - 2018-11-03 00:00:00.0
Sat
Kellenberg Memorial High School