2018-2019 LONG ISLAND EXPRESS Lacrosse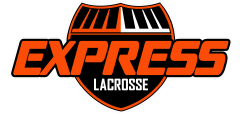 Our philosophy is that active participation on a competitive team combined with an established coaching staff will provide student/athletes college exposure while developing lifetime skills such as leadership, teamwork and good sportsmanship. The experience of our coaching staff covers all levels of lacrosse. From Youth Development to High School All Americans to Nationally Prominent Players who have participated in the N.C.A.A.'s and in some cases have won National Lacrosse Championships. Express lacrosse coaches past experience, proven track record and current relationships with most major college recruiters is a tremendous asset in helping to place student athletes in the future.
Use the form below to filter by sport, season, day(s) and/or location; or scroll to view all programs.
---
Team Fees

Regular

$500.00

per player

Team Fees

Regular

$3000.00

per player

Payment Plans Available

Team Fees

Regular

$3000.00

per player

Payment Plans Available

Team Fees

Regular

$3900.00

per player

Payment Plans Available

Team Fees

Regular

$3800.00

per player

Payment Plans Available

Team Fees

Regular

$3900.00

per player

Payment Plans Available

Team Fees

Regular

$3800.00

per player

Payment Plans Available

Team Fees

Regular

$3900.00

per player

Payment Plans Available

Team Fees

Regular

$3800.00

per player

Payment Plans Available

Team Fees

Regular

$3900.00

per player

Payment Plans Available

Team Fees

Regular

$3800.00

per player

Payment Plans Available

Team Fees

Regular

$3800.00

per player

Payment Plans Available

Team Fees

Regular

$3800.00

per player

Payment Plans Available

Team Fees

Regular

$3000.00

per player

Payment Plans Available

Team Fees

Regular

$3000.00

per player

Payment Plans Available

Team Fees

Regular

$3000.00

per player

Payment Plans Available

Team Fees

Regular

$3000.00

per player

Payment Plans Available

Team Fees

Regular

$3000.00

per player

Payment Plans Available

Team Fees

Regular

$3000.00

per player

Payment Plans Available

Team Fees

Regular

$3000.00

per player

Payment Plans Available

Team Fees

Regular

$3000.00

per player

Payment Plans Available

Team Fees

Regular

$3000.00

per player

Payment Plans Available